It will come as no surprise to learn that Rome offers an excellent choice of accommodation with hotels to suit all tastes and budgets, many of which reflect Rome's fascinating history. Here's a selection of Rome's finest hotels in each category:
---
High-end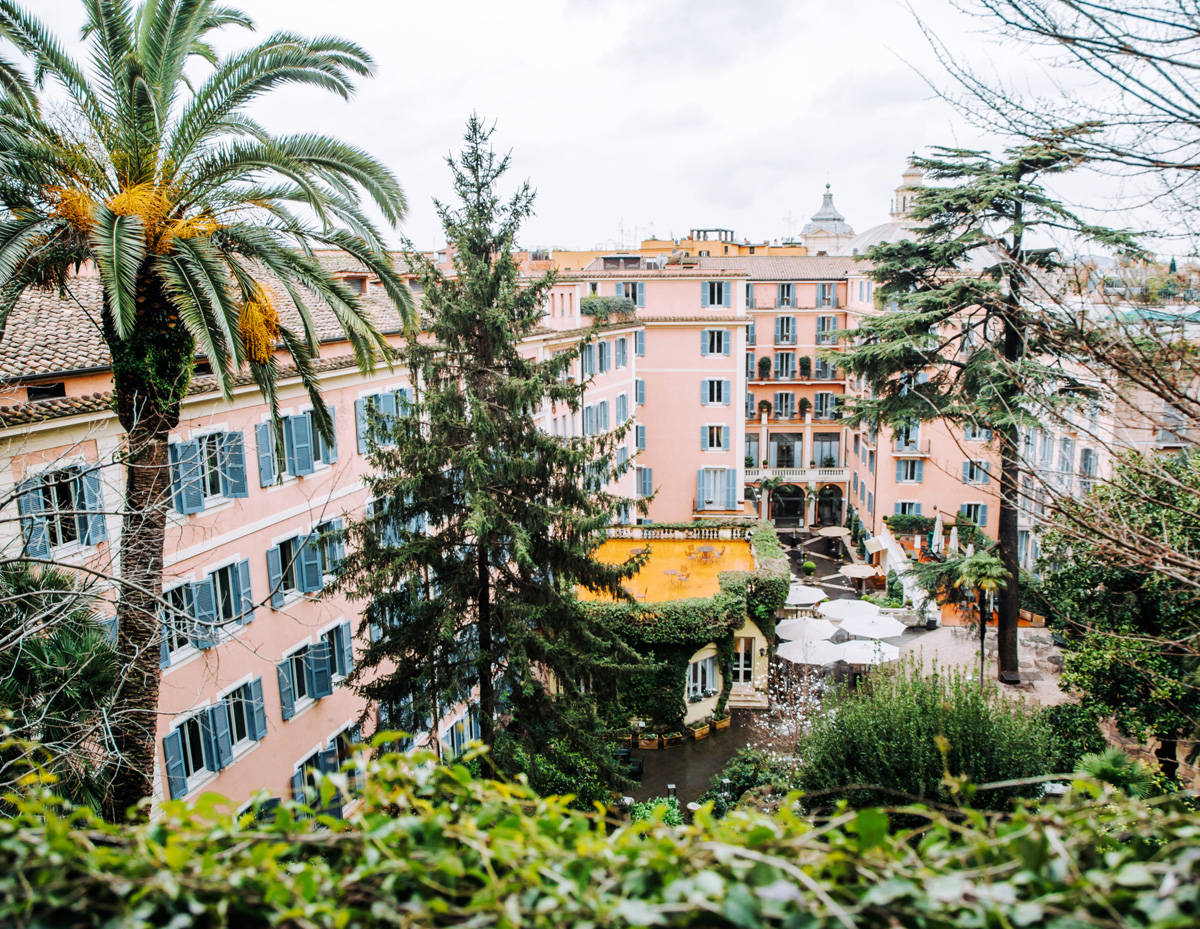 Many of Rome's most luxurious hotels reflect the city's heritage and rich culture. The First Luxury Art Hotel Roma, for example, is both an art gallery and a hotel. Its public rooms and 29 bedrooms display the work of Italian and international artists. The layout of the hotel adheres to that of a traditional urban Roman apartment, with some rooms boasting fireplaces. A stay in Villa Spalletti Trivelli, meanwhile, feels like stepping back in time to a more elegant epoch. Its formal garden is a highlight as are its sumptuous rooms, packed with antiques and works of art. The suites and rooms of Portrait Roma offer stylish luxury, with a quirky aesthetic blending grandeur with vibrant colours and captivating details. The Rome Cavalieri is one of Rome's most impressive hotels, enjoying spectacular views from its position on top of Monte Mario. It boasts refined suites, furnished in sophisticated style and displaying prestigious works of art.
---
Mid-range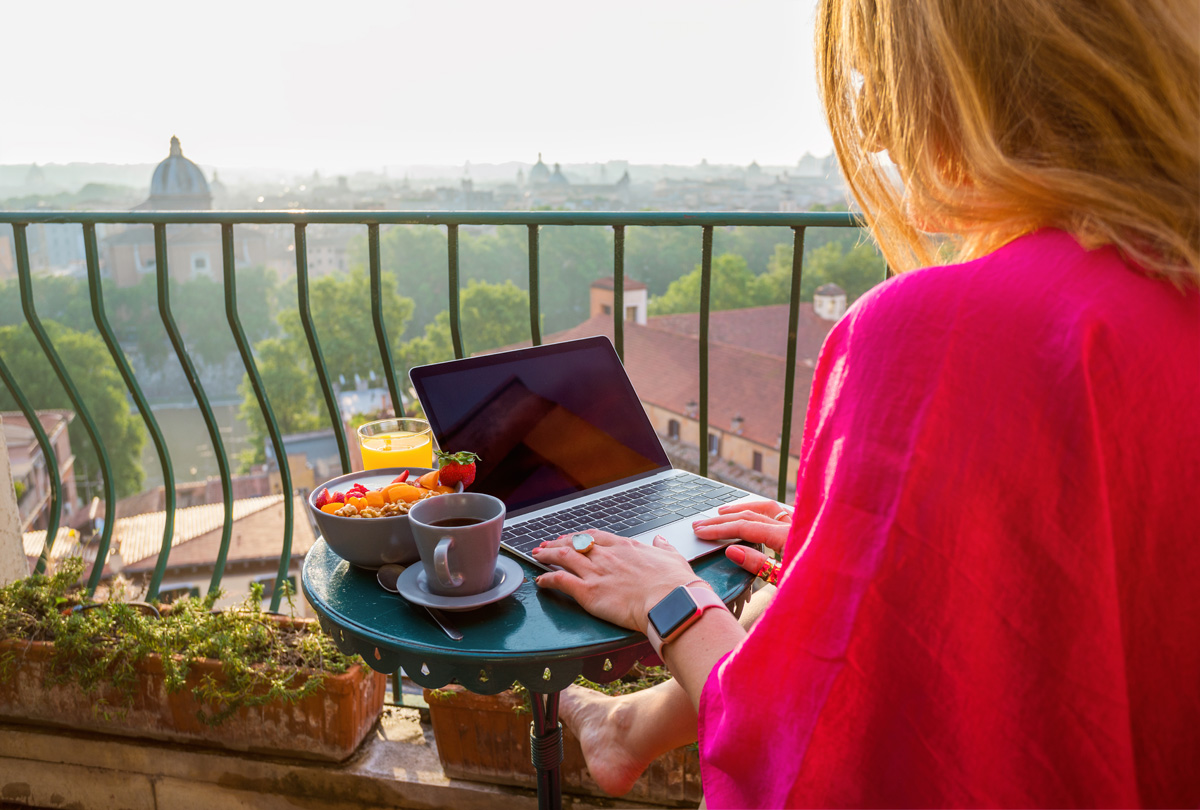 The Spagna Royal Suite enjoys a frivolous and fun ambience, with unique touches such as chromotherapy showers, rain jets and even a bathtub shaped like an over-sized, sparkly, scarlet stiletto. Some rooms even have their own sauna. Hotel Isa is all about the location – it is situated close to the Vatican, and within walking distance of many of Rome's sights. Rooms benefit from stylish touches such as undulating balconies draped with climbing plants, hardwood floors and elegant marble bathrooms. The Hotel Art by The Spanish Steps is an intriguing blend of styles – its minimalist entrance leads to a magnificent hall set in a former chapel. Bright, contemporary colours are a feature, and the colour-themed rooms have cutting-edge coloured lights. Some have whirlpool bathtubs. The San Anselmo enjoys more of a heritage feel with lavish furnishings, rich drapes and some rooms have 4 poster beds.
---
Budget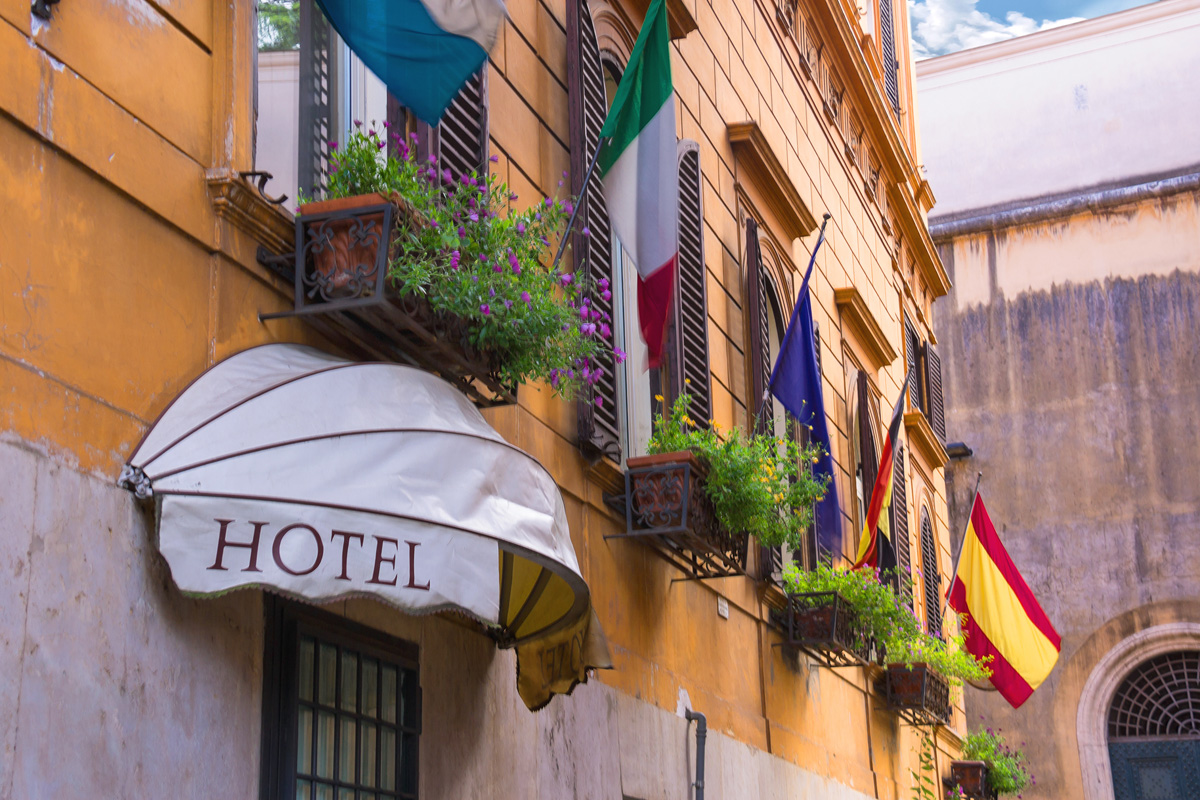 The Retrome Colosseum Garden is conveniently located just a short walk from the Colosseum. It blends unique urban and retro elements in rooms bursting with character. Also in a great location, close to the Forum, is the cosy Nerva Boutique Hotel, which offers up-to-the-minute design combined with a warm and friendly welcome. Hotel San Anselmo is family-run and boasts unique interior décor. Its rooms display murals depicting epic love stories and tales from the Arabian nights and its breakfast hall is decorated in Art Deco style. Those who are looking for a sociable experience should consider a stay at the Generator Hostel Rome. This designer hostel organises cultural events for its guests, who can mingle in its spacious lounge areas. It has 75 hip and stylish rooms spread over seven storeys.