Since Rome is such a significant city for the Roman Catholic church, it is no surprise that it is full of historic churches. Whatever your personal beliefs, these buildings are well worth a visit for their magnificent architecture and the spectacular works of art which they contain.
---
Papal Basilica of St. Peter in the Vatican (St. Peter's Basilica) Refer to Top Sites to Visit Section
---
Cappella Sistina (Sistine Chapel) Refer to Top Sites to Visit Section
---
Santa Maria in Trastevere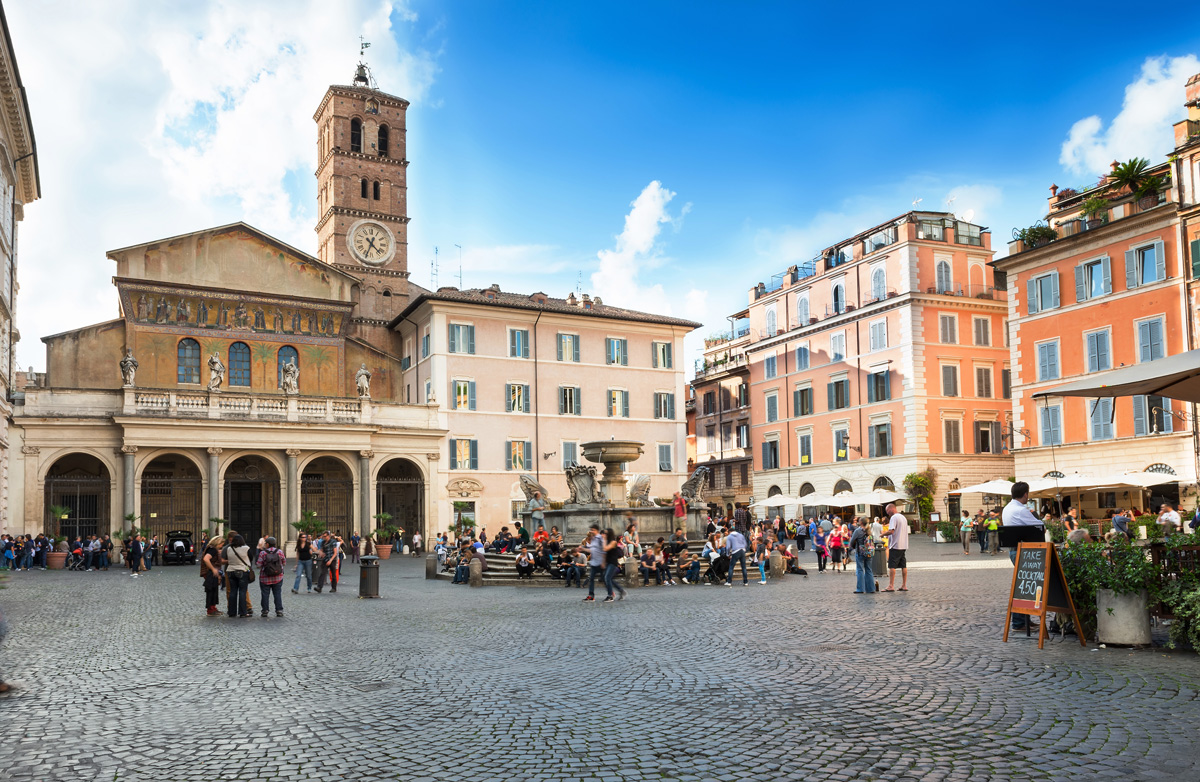 This impressive medieval church, set in the Piazza Santa Maria, in the lively neighbourhood of Trastevere, is one of Rome's oldest places of worship. It is also known as the Basilica of Our Lady and is believed to be the first of Rome's churches to have been dedicated to Mary. It was built in 340 AD but some now believe that the church was in fact given this dedication later in the 8th century by Pope Adrian I.
The church is renowned for its stunning mosaic art works, which date back to the 12th century as well as the opus sectile floor created in the Cosmatesque style. Its coffered gold ceiling is also a highlight, decorated with intricate carvings and elaborate paintings.
---
Basilica di San Giovanni in Laterano (Basilica of St. John Lateran) and Santuario della Scala Santa (Palace of the Holy Steps)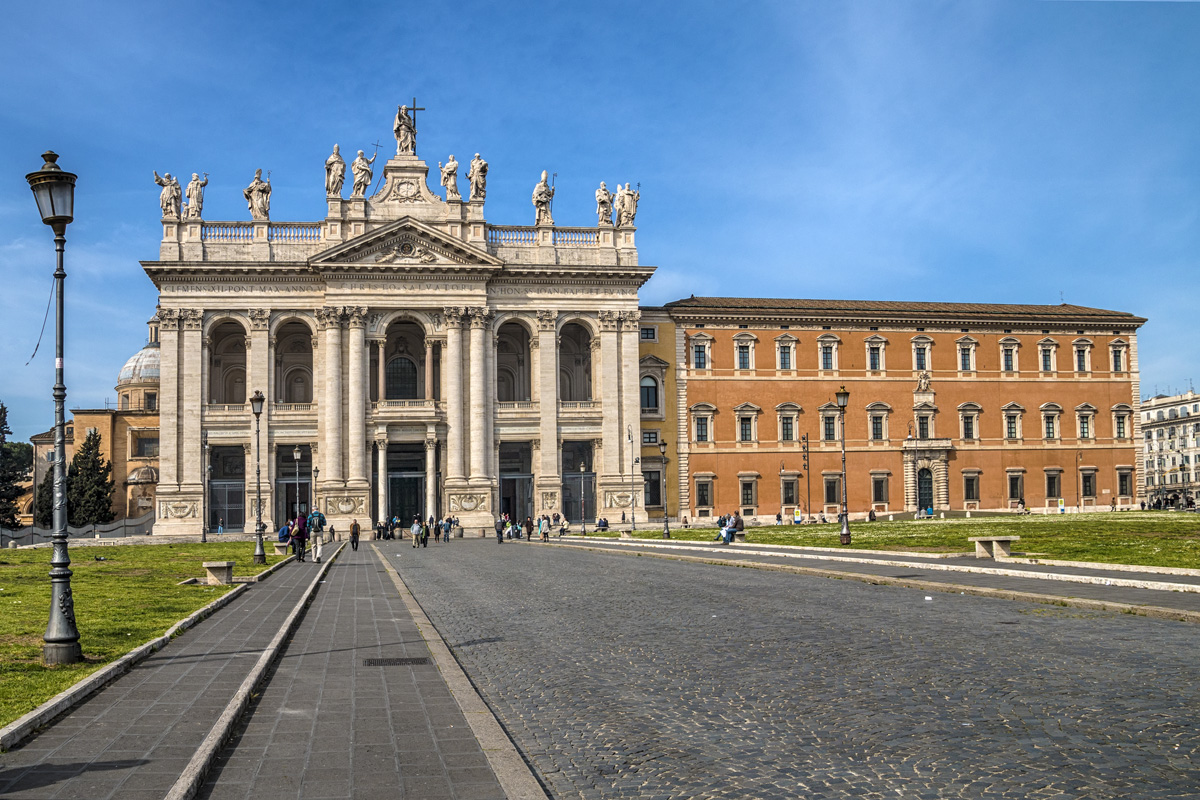 These two historic churches are set on either side of the Piazza di San Giovanni in Laterano. The Basilica of St. John Lateran has the distinction of being the oldest church in Europe. During the fourth century, the building was converted from a palace into a temple. The Basilica's impressive interior boasts imposing columns and monumental statues and its walls and ceiling are covered with decorative mosaics and frescoes. Don't miss the Altar of the Holy Sacrament, which has as its centrepiece a cedar table, which is believed to have been used by Jesus and his disciples at the Last Supper.
The 13th century cloisters display Cosmatesque mosaics and unusual spiral columns.
The nearby Scala Santa Church may be relatively small and less imposing than its grander neighbour, but it is home to an important site of international pilgrimage. The 28 steps, made from Tyrian marble are known as the Holy Steps and are said to have been taken from the actual staircase in Pilate's house, which Jesus walked down after being condemned to death. They were moved to this site in 1589 and have been visited by pilgrims from all over the world ever since, who climb them on their knees.
---
Great Mosque of Rome
This impressive mosque is the largest in Europe. Set on the Viale della Moschea it was designed as a collaboration between two architects, one of whom was Iraqi and the other Italian. This has produced an intriguing blend of different architectural styles, featuring repeated designs and beautiful geometric patterns and shapes. Its palm-shaped columns symbolise the relationship between Allah and those who worship here. The clever use of light undoubtedly contributes to the sense of peaceful meditation which characterises the Great Mosque